October 2022-

"Thread of all 31 illustrations for NYT's Of Interest feature in October, AD James Blue. The direction was to make "an illustration of a newspaper" and evoke the autumn season..." Art Director James Blue. See all images at the link and in the Graphic Illustration and Editorial sections of the site!

A few selections: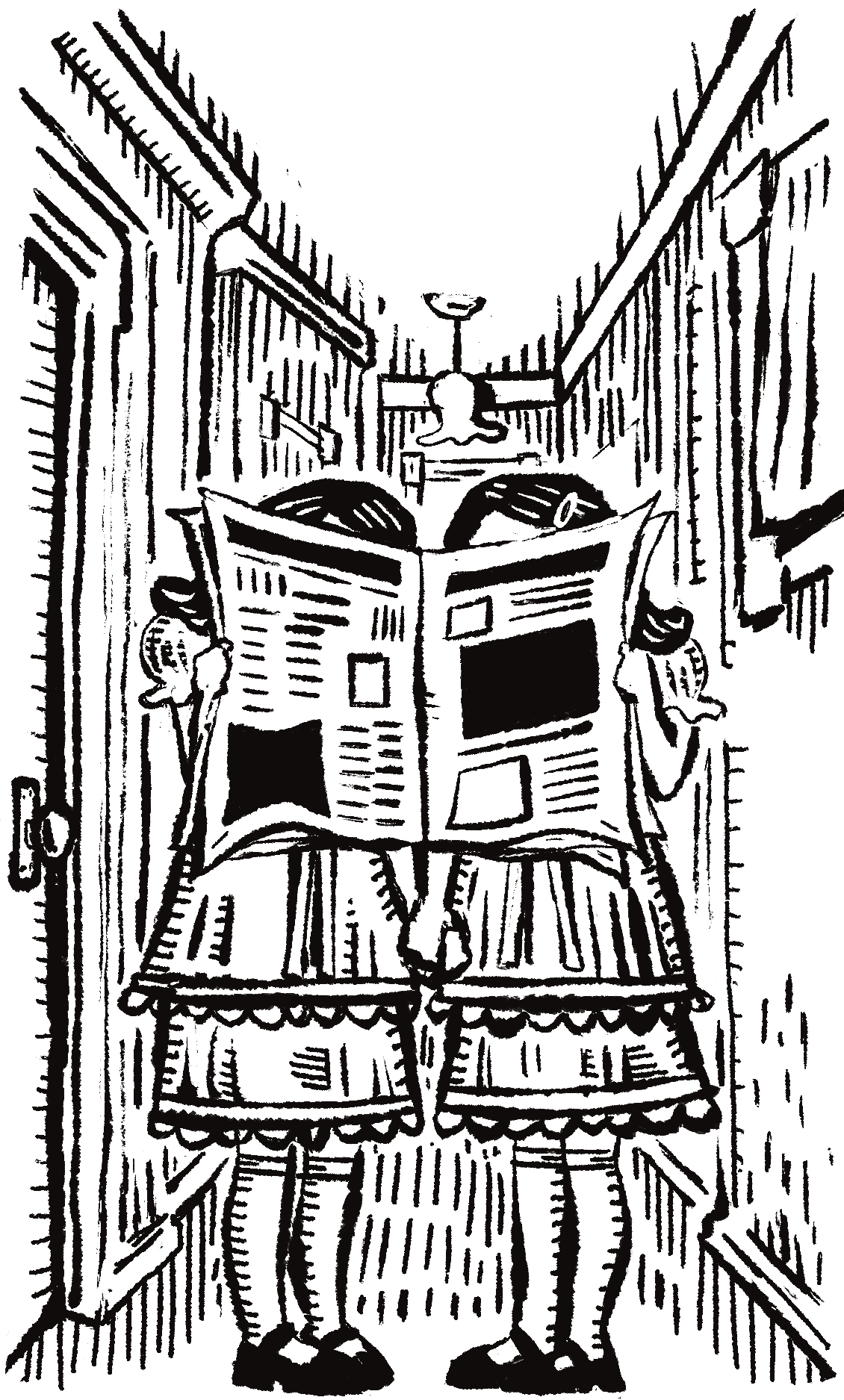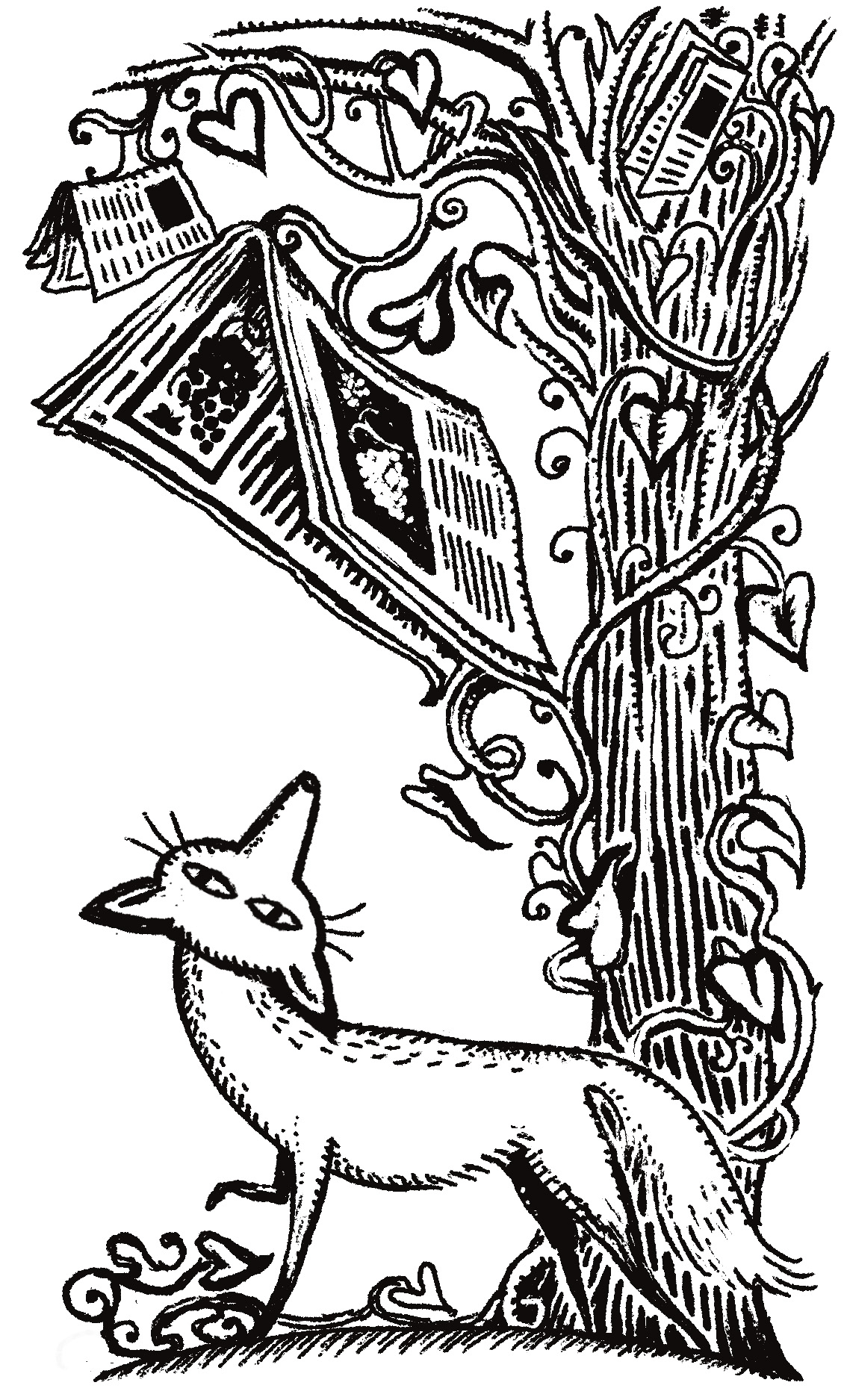 March 2022-

EUROPA 2022 - Jersey Myths & Legends III - Ghost Stories

"Continuing from our previous Myths & Legends stamp issues (produced in 2016 and 2020), this issue focuses on some of the local ghost stories which have moulded Jersey's history and culture. The small island of Jersey is well known for its long and rich history, and stories that span themes of excitement, love, and mystery. These six stamps have been designed by artist Jensine Eckwall, who has interpreted scenes from myths and legends which include amongst others the Bride and Groom of Gorey Castle, The Vioge of Crack Ankle Lane and the Belenji.

This issue also serves as Jersey Stamps' contribution to this year's Europa stamp catalogue. Each year, PostEurop's

Stamps & Philately Working Group

selects the EUROPA stamp theme; this year the theme is Europa 2022: Stories & Myths. The Souvenir Miniature Sheet from this issue incorporates the 88p and £1.25 stamps into a decorative selvedge, with the EUROPA stamps logo incorporated at the top." -Jersey Post

Read More Here
December 2021-
New Mural Project in conjunction with co-artist Nikki Scioscia, Fashion Institute of Technology, and Northwell Health Long Island Jewish Medical Center.
Northwell Health LIJ Forest Hills, in Forest Hills, Queens, saw its first COVID-19 patient on March 11, 2020, and would go on to see more than 2,000 COVID-19 patients in the facility over the next year.

Now, illustrators and MFA Illustration candidates Jensine Eckwall and Nikki Scioscia have designed and installed two murals in a site-specific outdoor staff rest area at the hospital that will serve as a memorial garden honoring those lost to the pandemic.

The design of the murals is heavily influenced by American Folk Art, Eckwall explained. In one of the images, the sun is rising because the community hospital used to play The Beatles' "Here Comes the Sun" when someone was released from the COVID ward. In the other image is a tree's roots connect to the hospital, which itself closely connected to the borough of Queens and the New York City Skyline.

-adapted from FIT Newsroom
Press
Video (coming soon)
NY1 (coming soon)

FIT Newsroom
Queens Chronicle
Forest Hills Times

New release, a new batch of full-color maps featuring some of your favorite comic-book locations in Marvel Universe: An Atlas of Marvel: Key Locations, Epic Maps and Hero Profiles



-----

New music video releases!



Tinsel Teeth - Kilbourne

Official video from the album

Seismic

(EVAR Records)

"This video was conceived over an afternoon with Kilbourne, where she and Jensine listened to the tracks from the new record and discussed the phenomenon of the rave as a holy space, reverberant conceptual architecture where a unique human experience is shared. The memorialization and attempt to form images based on these feelings and memories of being in the live music space took on an additional significance during a time where live music was unavailable to us.

The wellspring of imagery for this video is the work of Dino Buzzatti, an Italian writer and artist that Kilbourne had been enjoying. His surreal landscapes, populated with expressive buildings and structures that sometimes echo human anatomy, were Jensine's main inspiration for this video. The video is a rapid series of short loops that attempt to reach a vacillation between the base animal and larger-than-life, elevated experience of hardcore electronic music."

October 2021-
New release from Little, Brown books for young readers,
Dust & Grim
features painted and hand lettered front and back covers, and 46 unique chapter heading illustrations.
From the publisher:
"Miss Peregrine meets The Graveyard Book in this middle grade adventure about rival siblings running a monster mortuary—written by bestselling author Chuck Wendig.
Thirteen-year-old Molly doesn't know how she got the short end of the stick—being raised by her neglectful father—while Dustin, the older brother she's never met, got their mother and the keys to the family estate. But now the siblings are both orphaned, she's come home for her inheritance, and if Dustin won't welcome her into the family business, then she'll happily take her half in cash.
There's just one problem: the family business is a mortuary for monsters, and Molly's not sure she's ready to deal with mysterious doors, talking wolves, a rogue devourer of magic, and a secret cemetery. It's going to take all of Dustin's stuffy supernatural knowledge and Molly's most heroic cosplay (plus a little help from non-human friends) for the siblings to figure it out and save the day… if only they can get along for five minutes.
Bestselling author Chuck Wendig's middle grade debut is equal parts spooky, funny, and heartfelt—perfect for Halloween and year-round reading!"
-----